Plastic Business Cards - Free Artwork Service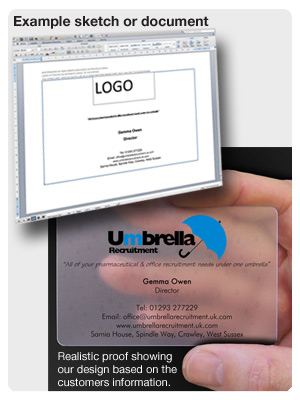 Send your sketch or document to us

We can take your document (for example a word document or powerpoint document) or a sketch/drawing and create your artwork for you your plastic business card for you based on it free of charge.
You may already have a business card that you would like us to print for you (with or without alterations). If so email a photograph of your existing card to us along with details on any changes required.

Alternatively, you may want us to create your artwork for your card for you based on one of our examples found here
Below is an example of a photo-realistic proof that we will email to you to approve.
Or, if you have created your own card design, email it to us. Artwork specifications can be found here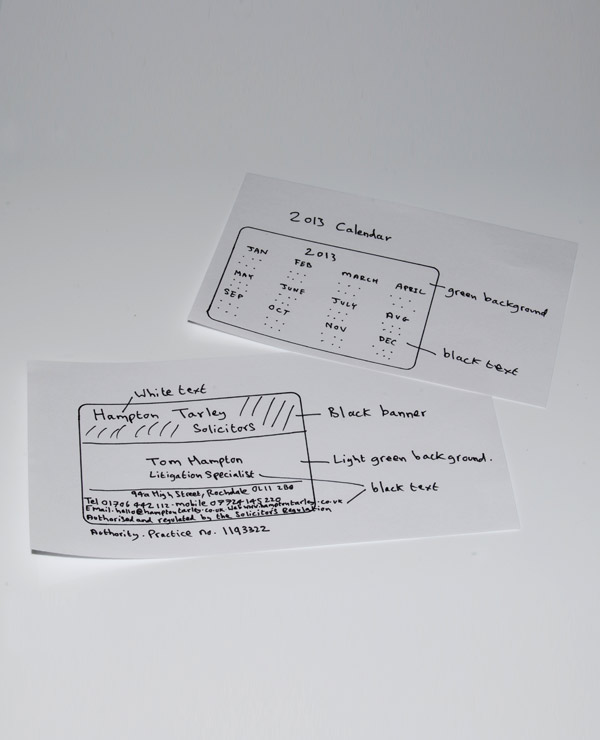 Example of a sketch/drawing
Top tip
An easy way to get your sketch/drawing over to is is to take a photo of it with your smartphone and email it to us.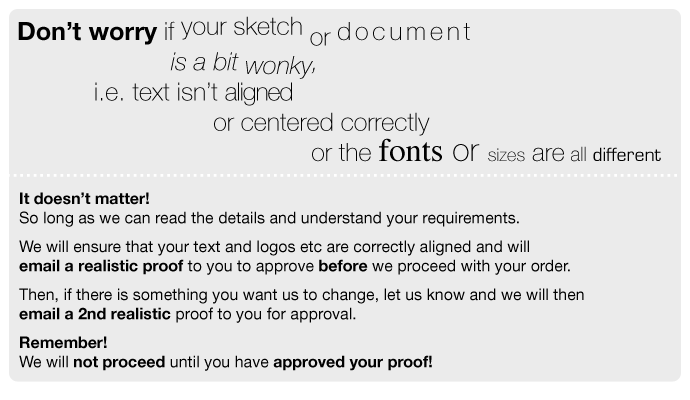 When we have received your order and your sketch/drawing or document our studio will then start work on your artwork. When they have created your artwork they will email you a photo-realistic email proof for you to approve, this is normally within one hour.
If when you have received your proof, you decide that you need some changes, simply reply to the email and let us know the changes and a new photo-realistic proof will be emailed to you within 24 hours for you to approve.
Below are some examples of documents and sketches provided by customers and the realistic proof that we email for approval